When we all first started talking about Mumbe's, A) There was A TON OF EXCITEMENT around building a business together and B) There was A LOT TO LEARN about beekeeping and all things related.
I grew up on my family farm here in Tipton, IN, where I currently spend all of my "regular work week" helping out on the farm. Pretty much the ONLY thing I knew about bees (before starting this adventure)….A) they make honey and B) they can sting you! In fact, I probably got most of my "bee education" from the hit movie "Bee Movie" when it came out in theatre! While I very much enjoy the comical genius of Jerry Seinfeld, I have since learned the movie did not adequately prepare me for what I was about to find myself immersed in with this new adventure!
One of the first things I learned (from Nick) is that beehive components are most commonly referred to as "woodenware," and that not all "woodenware" is created equal. After several hours of "orientation" with Nick, I still don't have it all straight….but maybe that's more his fault than mine! 😉 Anyhow, I thought it was interesting to learn about and it has been an eye-opening experience while spending hours online browsing websites, reading reviews, visiting retail locations, researching eco-friendly practices used in the harvesting of trees that are turned into woodenware, etc….all in the search for that ever so important piece of the puzzle when you're focused on beekeeping.
After MONTHS of research, phone calls, website reviews, quality checks, and price point discussions….we FINALLY FOUND what we were looking for!!
One of the HIGHEST QUALITY woodenware manufacturers in the entire country, who uses trees that are grown and harvested using Certified Sustainable Forestry Initiative practices (click here to learn more), who is a small business owner, and just so happens to be a Veteran  of our Military…..WE WERE THRILLED!!
After several conversations, one day Nick and I were on the phone with the manufacturer (John) and he mentioned that not only did he thoroughly enjoy our conversations AND think we were two of the smartest, funniest, and just in general…a couple of the best guys he had ever had the pleasure of doing business with (ok, maybe I made that last part up) he would love to partner with us to bring his products to the entire Midwest!
It didn't take long for Nick and I to talk the girls (Jen and Michelle) into expanding our already expanding business (remember the 35 hives I told you we added this year) and we couldn't be more pleased to be the primary retail location for John's high-quality woodenware, for the entire Midwest!
So, in honor of John and all of those who have and/or are still serving our country, we are going to be offering 10% off all woodenware purchases from now through June 28th. All you have to do is visit the store and enter the coupon code MUMBES10 at checkout.
From all of us here at Mumbe's we just want to say THANK YOU and GOD BLESS YOU to everyone who has and/or is still serving our country!!
 Marjorie & Carl "Red" Olsen – US Navy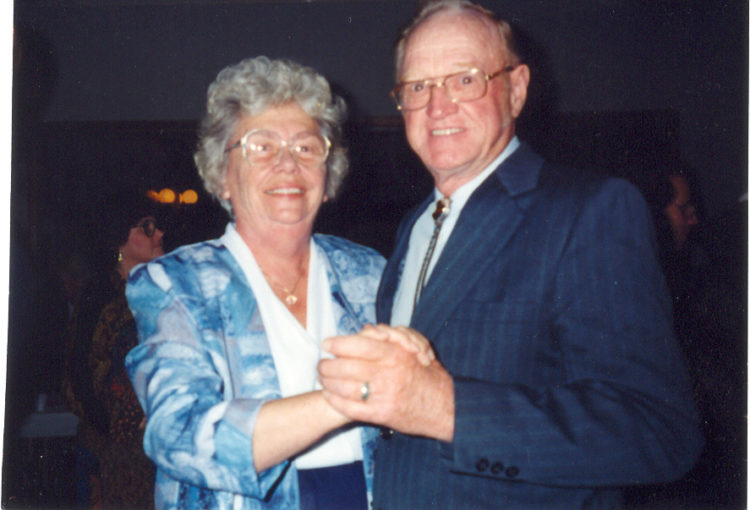 Jo & Darwin Ohlerking – US Air Force