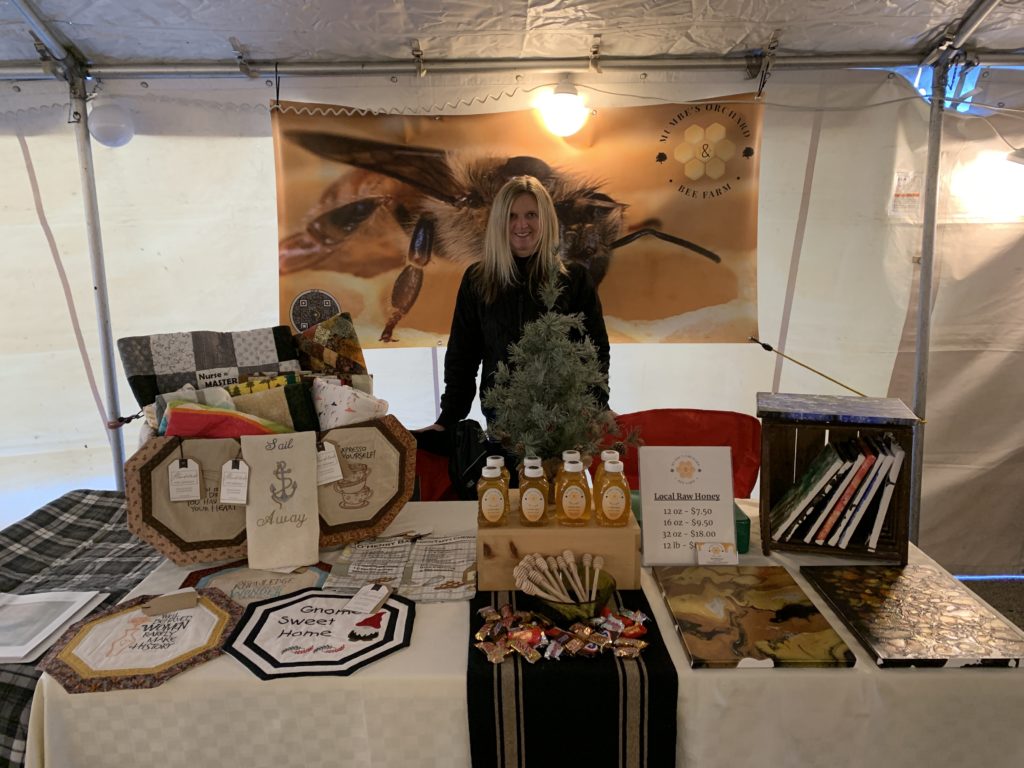 Come join us today at the Arcadia Christmas Market on Main!! Located in downtown Arcadia, IN on Main Street!!
We'll be here from 4pm – 8pm today, so stop on by and pick up some of our delicious local honey!! Great for all those family Holiday recipes, hot tea, coffee and more!!
We've also got handmade quilts from our friends over at "Milk, Thread & Honey," they will make an excellent Christmas gift for anyone on your list!!